Our three Key Service Aims
1:1 / Peer Support, CSA Awareness Training, Promoting Social Awareness 
Let's get talking Lancashire….
Contact us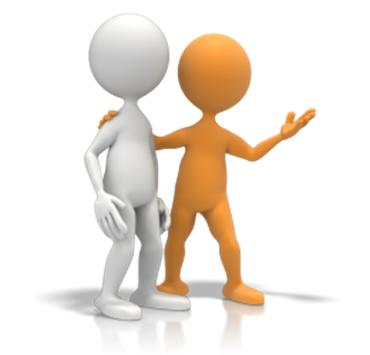 1:1 and Peer Support
We offer 1:1 informal, confidential support to enable our clients to consider their current needs and give opportunity to explore options and choices in regards to next steps in their healing and recovery processes.
Our Peer Power Team come together to plan, develop and facilitate activities and events which enhance wellbeing in a safe environment. All of our projects are run by individuals with Lived Experiences of CSA who are empowered to break the silence and secrecy around this taboo topic.
Regrettably, we are unable to accept referrals for 1:1 support at this time but please do sign up to our newsletter and we can let you know when this service re-opens.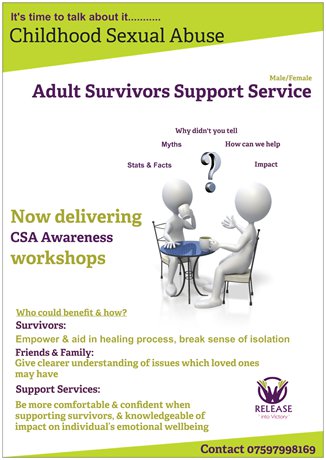 Training
The workshops provide specialist information & knowledge associated with the CSA & the impact this can have on adult survivors.
There are opportunities for open discussions, for attendees to become more comfortable speaking and hearing about this sensitive topic.
Delivered by our Peer Power Team members with lived experiences of CSA ,there is opportunity to ask questions and explore personal feelings about this subject in a safe environment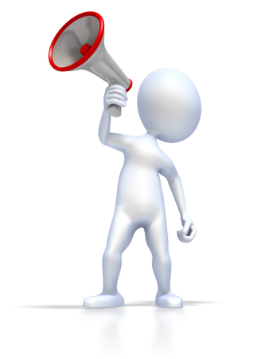 CSA Social Awareness
Taboo Project
We are a registered Community Interest Company established in 2013, our Trauma-informed Independent Sexual Violence Advisor (ISVA) service provides information, support and guidance's for adults, who are affected by Childhood Sexual Abuse (ACSA).
RELEASE CIC is run by individuals who have lived experience of non-recent CSA. We are committed to promoting social awareness of this taboo topic in a sensitive, professional manner and welcome support and interest from potential stakeholders from statuary and VCFS agencies and services.
We are invite individuals or staff/volunteers from any Lancashire based services to attend our Networking Sessions which will allow us to introduce you to our service in an informal manner.
We are fully committed to exploring strategies for active inter-agency collaboration. We believe that it is very important to break down barriers which restrict or prevent victims of this crime from seeking the support they justly deserve.
By raising awareness of CSA, we send a message to perpetrators that sexual abuse is unacceptable and will not be tolerated in our communities, we are not afraid to speak out about this crime.
The message for survivors is:
You are not alone
You where not to blame
It's time to talk about IT